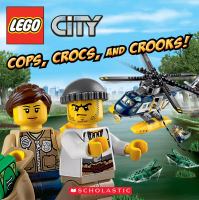 Cops, crocs, and crooks! / by Trey King ; illustrated by Kenny Kiernan.
Author
King, Trey, author.
Note: General
At head of title: Lego city.
Abstract:
The swamp police hold a contest to find out who the "Swamp Hero" is, but three thieves steal the prize money and it is up to Carl, Cody, and Chloe to catch the crooks.
This item has been checked out 26 time(s)
and currently has 0 hold request(s).